For the fourth year in a row, Carroll EMC has awarded a Bright Ideas grant to 8th grade science teacher, Kelly Ogles. The grant was written to buy hydrogen fuel cell car kits for students to build and compare the energy efficiency to solar cars.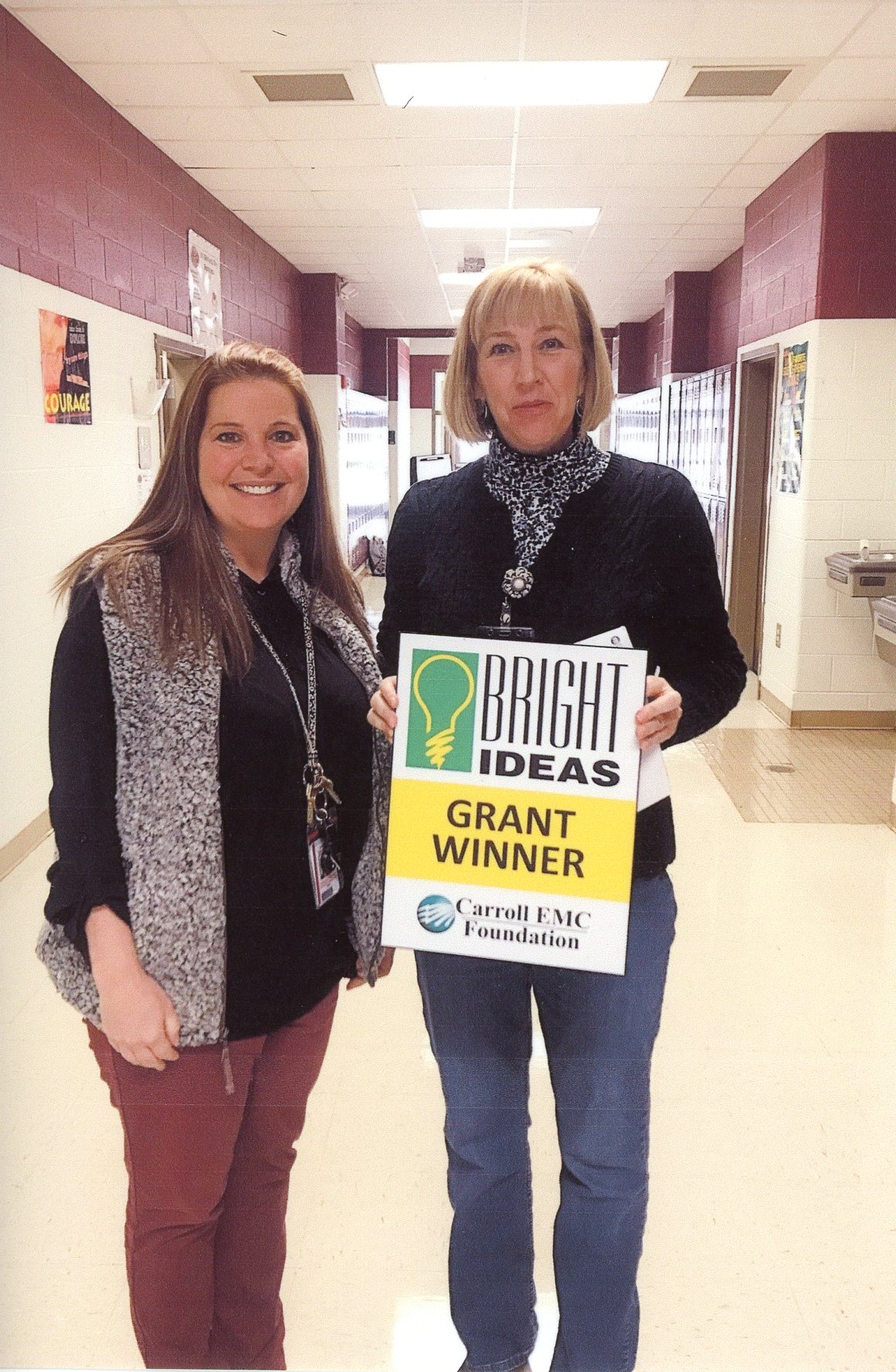 Pictured are BMS assistant principal, Stephanie Godfrey,
and Mrs. Kelly Ogles.