Mr. Estes Receives Hometown Hero Award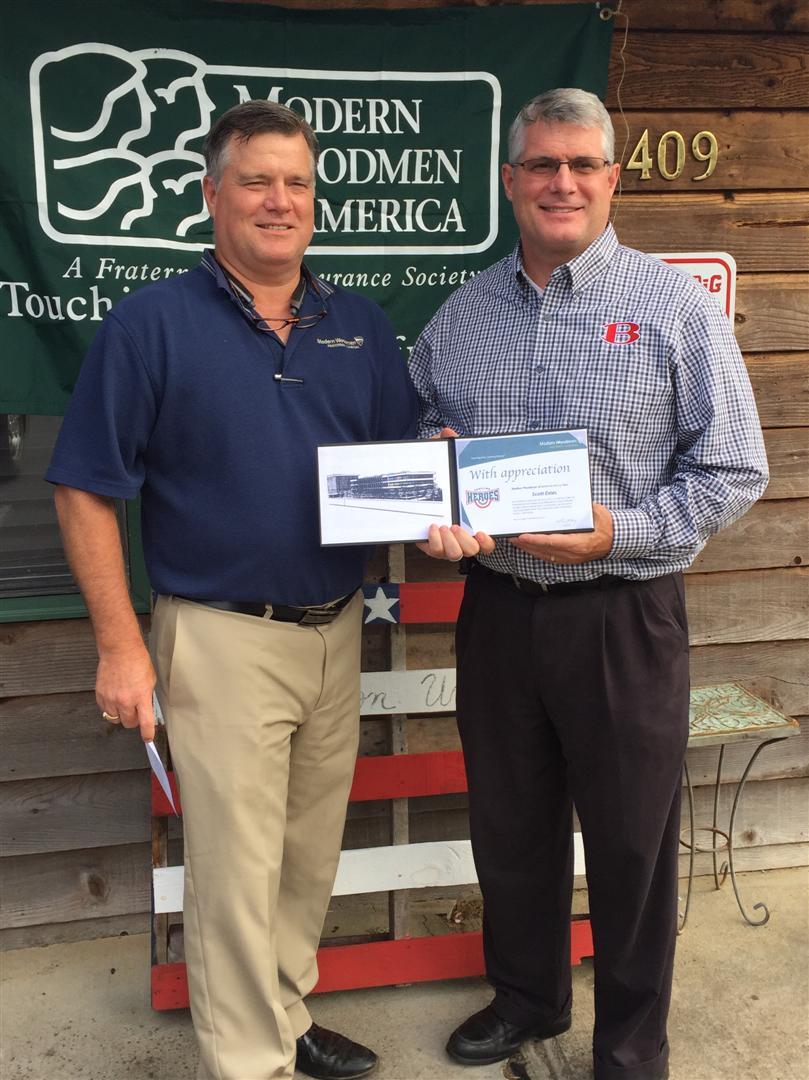 Modern Woodmen of America recently recognized Mr. Scott Estes for his volunteer service to the Bowdon community.
"As a fraternal financial services organization dedicated to improving the quality of life for families and communitities, we recognize your accomplishments and appreciate your contribution to your community. You're truly a Hometown Hero!"
The Hometown Hero also receives a special donation in his name. Mr. Estes has chosen Bowdon Middle School to receive the special donation.